Introducing the HR43 Series, High Current, Robust, IP67 Waterproof, Circular Connector for Harsh Environments from HIROSE

TCI launches DC WOLF MP, a multi power LED driver with active PFC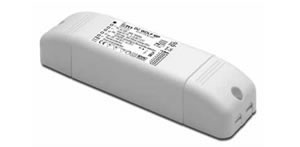 This new driver has been conceived and designed for LED down-lighting installations where no regulation is required but where it is essential to have a lighting device with 0.95 active power factor correction.
The DC WOLF MP is fitted with a dip switch for selecting currents varying from 350, 500, 550, 700 and 750mA and output voltages of 12, 24 and 28V. The maximum power varies from 17 to 32W.
Click here to download the datasheet
For more information, or details on the full range of TCI products available from Anglia please email info@anglia.com
Alternatively, click on this link to go to the main TCI section where you can view other news articles and product data.
This news article was originally published in October 2011.