Extensive range of Encoders in new Knitter-Switch short-form catalogue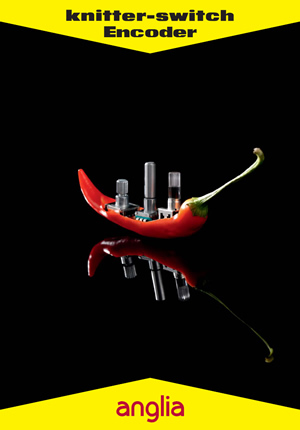 Knitter-Switch has published a new short-form catalogue dedicated to its market leading range of Rotary Encoders and is available to download.

Rotary pulse encoders are compact, electro-mechanical components for converting rotational movements into pulse sequences. They eliminate the disadvantages associated with conventional potentiometers as there is no stop point that might be exceeded or over-wound, while contact problems with analogue resistance paths prone to dirt contamination are eliminated.
Thanks to the ease of processing the digital signals transmitted and illumination options, encoders are recommended for use in industrial electronics, domestic technology, smart metering, on-stage entertainment systems, audio mixing consoles and consumer electronics.
Click here to download the Encoder short-form catalogue.
For more information, or details on the full range of Knitter-Switch products available from Anglia, please email info@anglia.com

Alternatively, click on this link to go to the main Knitter-Switch section where you can view other news articles and product data.

This news article was originally published in September 2011.