Carclo releases 30mm TIR optics for use with large dome, multi-chip LED's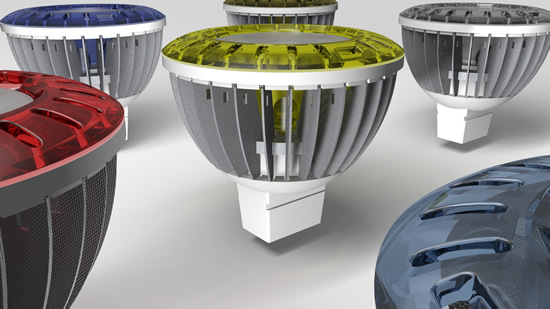 Carclo Technical Plastics has launched a new range of 30mm TIR optics compatible with the CREE XM-L and the new CREE MT-G, with further LED compatibility variants planned for release in the near future.
The 30mm optic works well with single-chip LED packages providing high peak intensities or narrow beam divergences compared to smaller diameter optics. The NEW 30mm optic is now available in a wide range of beam angles: narrow, fine-frosted, medium-frosted, wide-frosted and elliptical.
The dynamic design behind this particular innovative product embraces an advanced lens design combined with frosted optic technology to effectively minimise any chip-image or colour-separation effects, alongside gaining high optical efficiency.
The extensive applications of this product include:

Indoor and outdoor lighting
Colour mixing
Stage lighting
Aviation
Also, the optic is great for high peak intensity beams
To visit the Anglia Lighting website, click here.
For more information, or details on the full range of Carclo products available from Anglia please email info@anglia.com
Alternatively, click on this link to go to the main Carclo section where you can view other news articles and product data.
This news article was originally published in May 2011.