HIROSE introduce the CX Series of Compact USB 3.1 Type- C Compliant Interface Connectors, samples available from Anglia

KOA introduces Universal Modular Fuse circuit protector CCF-UM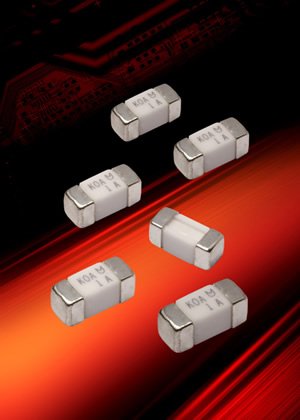 The CCF-UM is a Universal Modular Fuse (UMF) with fusing characteristics according to IEC standard 60127-4, with current ratings from 400 mA up to 6.3 A. Its voltage rating is equal for AC and DC at 125 V. The circuit protector provides a high breaking capacity of up to 63 A at 125 V, and provides superior anti-surge characteristics. KOA's long experience and original technology guarantees stable fusing characteristics.
The ceramic body provides excellent mechanical strength, and is suitable for reflow and wave soldering. The maximum operating temperature is +125°C. The fuse fully complies with EU RoHS and China RoHS requirements.
Amongst other applications it is used in power supplies for notebooks, LCD inverters, copy machines or printers and industrial equipment.
Click here to download the datasheet.
For more information, or details on the full range of KOA products available from Anglia, please email info@anglia.com
Alternatively, click on this link to go to the main KOA section where you can view other news articles and product data.
This news article was originally published in May 2011.