VARTA launch high quality ULTRA Lithium range for demanding applications, samples available from Anglia

Why do customers choose Anglia?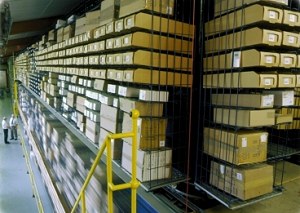 Anglia's customers are constantly striving to reduce costs without sacrificing product performance or quality. Anglia assists them through:
Support
We supply a comprehensive range of complementary products and solutions to all sectors of the UK's vibrant electronics industry.
Enabling customers to accelerate time to market with innovative and cost-effective solutions is a key aspect of Anglia's technical support service. Our support includes a sampling service that delivers many thousands of evaluation boards, kits and components each year completely free of charge, expert technical advice from well-trained product specialists, and 'at the bench' guidance from our industry leading field applications engineers.
Inventory
A balanced UK based inventory across all types of electronic components reduces the number and cost of our customers' purchasing transactions. The breadth and depth of stock minimises the need for back orders or placing multiple orders on multiple vendors.
To make procurement from us even easier, our UK inventory and pricing information on our online ordering service 'Anglia Live' website is truly live and shows actual real-time stock levels. Information on future stock levels reflecting shipments expected from our extensive range of suppliers, combined with one of the industry's most comprehensive parametric search engines, makes Anglia Live a formidable tool for our customers.
Service
Anglia has one of the UK's largest field sales teams in electronic component distribution, and we believe in getting to know our customers. By listening to our customers we are then able to continuously improve our value to them. Anglia meets more of its customers face-to-face and every customer is important, however large or small. By getting to know customers more closely, Anglia is continuously improving its service.