Introducing the STMicroelectronics LED1202 12-Channel low quiescent current LED driver samples and evaluation boards available from Anglia

Location & Maps
Anglia is located in the attractive market town of Wisbech, Cambridgeshire. Owing its distinctive character to the 17th and 18th centuries, Wisbech is home to some fine architecture such as Peckover House with its outstanding Victorian gardens as well as an outstanding Georgian crescent in the gardened area around the castle.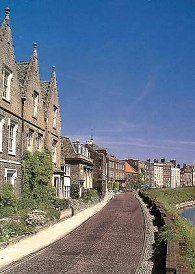 View of the North Brink, Wisbech.
Standing on the banks of the river Nene, the 'North Brink', shown on the left, is widely acknowledged as the best example of a Georgian Street in the country - it may be more familiar than you think - it was used as the location for the BBC's costume dramas 'Martin Chuzzlewitt' and 'David Copperfield'. With these pleasant surroundings, quiet roads and the Norfolk coast and countryside on your doorstep, you might expect house prices to be prohibitively expensive.
You couldn't be further from the truth - in fact they are some of the lowest in the country.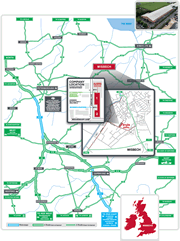 Map
Anglia, Sandall Road, Wisbech, Cambridgeshire, PE13 2PS