Ultra-wide band flexible antenna from Taoglas is the first in the industry to cover 5G and Wi-Fi 6 applications, samples available from Anglia

Anglia's Leadership Team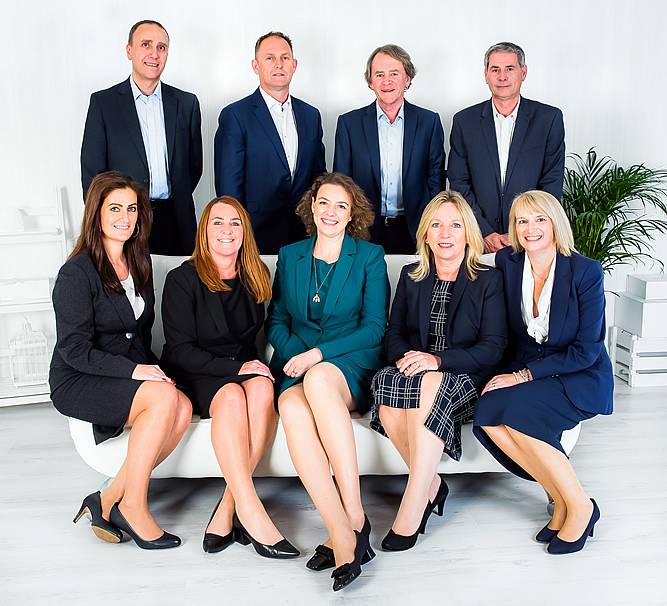 Click on a person to view their profile
Board of Directors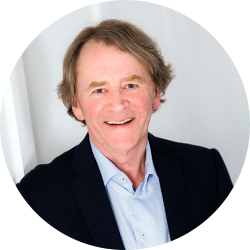 Steve Rawlins
CEO
Steve joined the field sales team at Anglia in 1976 at the time the company was beginning to establish itself as a recognised and fast growing distributor.
Steve was promoted to Sales Manager in 1983, and in the following year to the position of Sales Director. As the company continued its expansion into the industrial segment of the electronics industry, he was made Managing Director in 1997, Group Managing Director in 2003 and Chief Executive Officer in 2006.
In 2011 Steve reached agreement with the president and majority shareholder Bill Ingram to purchase the remainder of Anglia's shares thereby securing Anglia's position as the UK's largest privately owned distributor. The transfer of ownership was completed without the use of any external funding.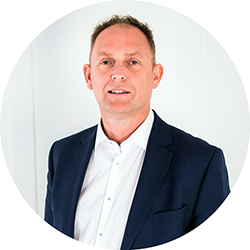 John Bowman
Marketing Director
John has been a part of the Anglia team since 1997, joining from TT Group plc. Initially working in the Field Sales team, John's career at Anglia has included leadership roles in Business Development, Field Application Engineering and Divisional Marketing for Semiconductors. In 2010 John was promoted to the position of Marketing Director and joined Anglia's Board of Directors.
Through more than 30 years of working in the UK's Electronics OEM and Distribution sectors, John has developed a comprehensive understanding of Anglia's partners, technologies and markets.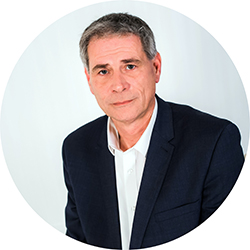 Malcolm Fry FCCA
Financial Director
Malcolm is a member of the Chartered Association of Certified Accountants and joined Anglia in 1995.
After starting his accountancy career in 1982 Malcolm worked with a firm of accountants in private practice, he subsequently gained experience working as an Assistant Finance Director for a social housing association and as Chief Accountant for a local authority. Malcolm served as Anglia's Company Accountant, Financial Controller and Company Secretary before being promoted to Financial Director in 2019.
Executive Leadership Team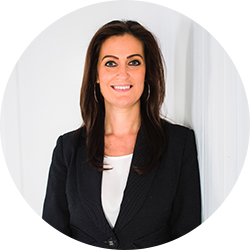 Claire Joyce
Sales Director - Anglia China
Claire has gained considerable experience from many varied roles within Anglia since originally joining in 1996.
From her initial position in Customer Services through to her later involvement in Strategic Marketing. More recently, Claire has overseen the successful development of Anglia China which supports the migration of UK design business to the Far East for manufacturing. In this role Claire was Commercial Manager for 4 years and during 2010 was promoted to Regional Sales Manager, Asia, followed by her most recent appointment in 2011 as Sales Director for Anglia China.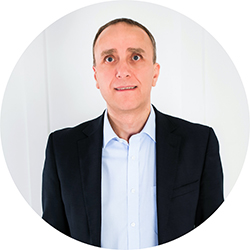 David Pearson
Technical Director
David joined Anglia's distribution centre team in 1989, since then he has gained experience in a range of customer and supplier facing roles that include component approvals, procurement and technical support.
In 2001 David was promoted to the position of Technical Marketing Manager with responsibility for Anglia's internal technical support team and the introduction of strategically selected suppliers and product lines. This role included driving successful marketing programs using multiple channels whilst continuing to develop and deploy innovative ways of engaging the online engineering community via Anglia's web presence.
David joined the Executive Leadership Team as Technical Director in November 2011.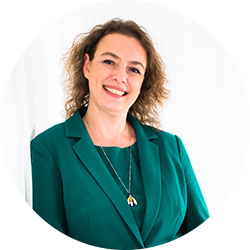 Jaqui Fretwell
Business Development Director
Since joining the electronics industry in 1993 Jaqui has worked in roles spanning Customer Relations, Internal and Field Sales, Business Development and Strategic Account Management within the Consumer Electronics, Contract Manufacturing and Distribution sectors.
Jaqui's market knowledge and customer focused experience position her well to support Anglia and its customers to realise the goals and targets in her latest role as Business Development Director.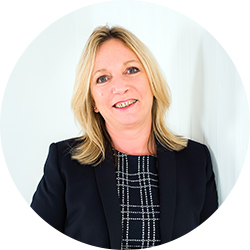 Jill Bowie
Operations Director
Jill joined Anglia in 2001 as Manager of our Distribution Centre, becoming Operations Manager in 2009 when she also took responsibility for Human Resources, where her skills enabled her to implement an enhanced HR strategy throughout the company. In June 2011, Jill was appointed to the Executive Leadership Team as Operations Director.
With extensive managerial experience starting in 1984, Jill has overseen large scale multi-site warehousing operations, her considerable knowledge of logistics and understanding of continuous improvement programmes will continue to benefit Anglia and ensure that processes and procedures deliver excellent customer service.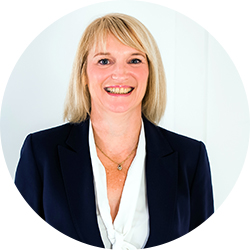 Karen Ward
Director - Sales Office
Karen joined the Anglia internal sales team in 1990, initially working in Distribution Sales. During her time with Anglia she has developed a thorough understanding of the company's ethos by managing a number of departments, including Internal Sales, Customer Relations and Business Development. In 2002 Karen was promoted to the position of Office Manager, a role that encompassed responsibility for all office based customer and supplier facing departments, where vendor managed inventory, value added services and supply chain management have played an increasing part of the business.
Appointed to the Executive Leadership Team as Director – Sales Office in June 2011, Karen intends to maintain the highest standards of service she has provided throughout her various roles in order to meet the latest customer needs in a dynamic industrial environment.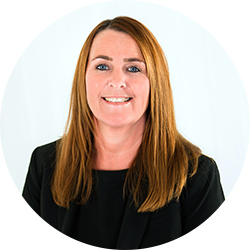 Michaela Senior
Sales Director
Michaela was a member of the Anglia sales team from 2003 to 2007, initially working in Field Sales as a Key Account Manager. Rejoining in 2008 as Regional Sales Manager for the North, including Scotland and Ireland, Michaela's career at Anglia has included a Customer Management, Team Management and Demand Creation role.
After joining the electronics Industry in 1984 Michaela has gained a sound knowledge of the distribution environment and a thorough understanding of OEM and EMS customers.
Michaela was promoted to Sales Director in February 2011 having the responsibility for one of the UK's largest Field Sales teams in electronic component distribution.