Sensors for Smart Cities and Smart Industries Webinar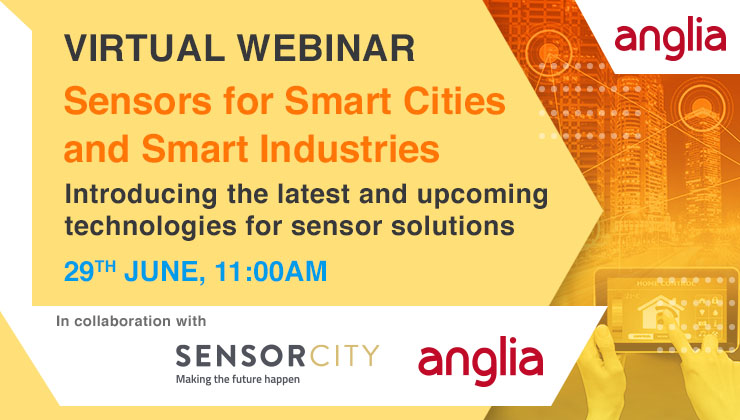 29th June 2021, 11:00
Hosting Platform: Zoom
In this 75 minute session, Anglia, UK's leading independent authorised distributor of semiconductors, optoelectronics, interconnect, passive and electromechanical components, will introduce the latest and upcoming technologies for sensor solutions for smart city and smart industry applications.
This will include a technical overview of gas, flow, Time of Flight, air quality, IR and thermopile, inertial, accelerometers, pressure, microphones and many more.
Manufacturers to be represented include STMicroelectronics, Analog Devices, Renesas, Figaro, Sensirion, Panasonic and Omron amongst others.
Agenda
11:00 Session starts / Welcome from event collaborator, Anglia
11:05 A technical overview of STMicroelectronics MEMS and sensors covering a full spectrum of applications from low-power devices for IoT and battery-operated applications to high-end devices for accurate navigation and positioning, Industry 4.0 and augmented virtual reality components. Also included will be thermopile and IR solutions, suitable for applications such as multiple occupancy presence detection and remote temperature monitoring from manufacturers such as Omron, Panasonic and Mitsubishi.
11:30 An introduction of the latest innovations from Analog Devices MEMs and sensor solutions suitable for both low power devices for IoT, along with solutions for condition based monitoring and high reliability applications. Furthermore, innovations in gas sensing solutions from Figaro and environmental and flow sensors from Sensirion will be presented.
11:50 Finally, Renesas, an expert in providing sensor technologies that enable their customers to design and build best-in-class sensor solutions. Renesas continue to expand the breadth of their sensor technologies and there will be overviews to key products for position, air quality, humidity, flow, environmental and health & well being sensors.
12:10 Q & A / Closing statement
12:15 Event closes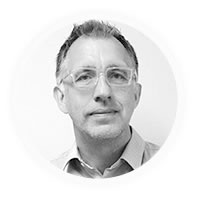 Presenter: Andrew Pockson
Job Title: Divisional Engineering Manager, Anglia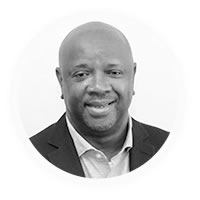 Presenter: Alvin Ferlance
Job Title: Divisional Engineering Manager, Anglia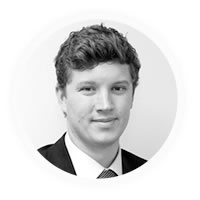 Presenter: Matthew Johnson
Job Title: Divisional Engineering Manager, Anglia