Renesas Launch Industry's First Software Upgradeable Digital Outdoor Air Quality Sensor, evaluation board and samples available from Anglia

In Memoriam - Chris Rex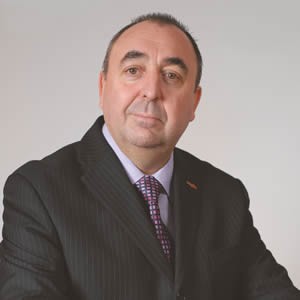 Chris Rex: 1953 – 2019
Wisbech, Wednesday, 2 October 2019 - With great sadness, Anglia announces that a recently retired and valued colleague, Chris Rex, (65) passed away last week after a short illness. He is survived by his wife, daughter and son.
Steve Rawlins, CEO, Anglia said, "I am personally devastated by this very sad news and I know that those who have worked closely with him over the years will be too. Chris was one of the first sales people I hired when I took over as Sales Manager, and we have been close friends ever since. Chris built strong relationships and very often personal friendships with many of the customers and colleagues he worked with over the years. It was these relationships that made him consistently a top performer for Anglia. Without doubt, Chris was a key member of the 'Anglia family' and was highly thought of and loved by friends, colleagues, customers and suppliers."
Chris's colleagues and friends at Anglia recall how he would often speak about some of the funny stories and situations he got into over the years. We had tears of laughter in our eyes at some of the stories he recounted. When asked what his secret of success was he would always reply "I just go out and do it". He was just a lovely guy who always had a smile on his face and was always willing to help anyone in a fix.
Chris Joined Anglia on 1st Feb 1984 his area was Essex. He retired in April 2019, after 35 years with the company.
For more information, or details on the full range of products available from Anglia, please email info@anglia.com
This news article was originally published in October 2019.