Introducing the LED1202 12-Channel Low Quiescent Current LED Driver from STMicroelectronics, evaluation kit and samples available from Anglia

Anglia names Malcolm Fry as Financial Director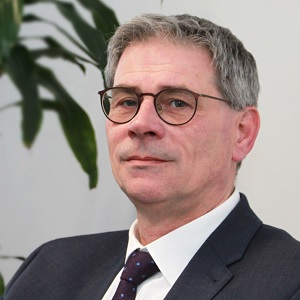 Malcolm Fry, Financial Director, Anglia Components Ltd
Wisbech, Tuesday, 10 September 2019 - Anglia today announced that Malcolm Fry has been promoted to Financial Director. He will continue as Company Secretary, and has joined the Anglia Board of Directors.
Commenting, Steve Rawlins, CEO of Anglia, said, "Malcolm has been a key member of the financial team at Anglia for 14 years, helping create the strong financial foundations on which our success has been built. I am delighted that he is now leading that team, and advising the Board on the financial management of the business. Anglia's finances are in extremely capable hands."
Malcolm is a Fellow of the Chartered Association of Certified Accountants and joined Anglia in 1995 as Company Accountant. Since then, he has served as Financial Controller and Company Secretary. Prior to Anglia, he worked as Chief Accountant for North Norfolk District Council, Assistant Finance Director for Freebridge Community Housing and Finance Manager for Crosskeys Homes. He started his accountancy career in 1982 at a firm of accountants in private practice.
For more information, or details on the full range of Anglia products available from Anglia, please email info@anglia.com
This news article was originally published in September 2019.