NICHICON Develops PCL Series of Long Life Conductive Polymer Aluminium Solid Electrolytic Capacitors

Introducing the multicore STM32MP1 Microprocessors with Linux OS for Industrial and IoT applications from STMicroelectronics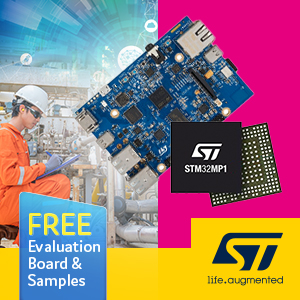 STMicroelectronics has applied its Arm® Cortex® expertise to expand the capabilities of its industry-leading STM32 MCU portfolio to applications requiring even more performance, resources and large open-source software. The introduction of the STM32MP1 multicore microprocessor series with compute and graphics support combined with power-efficient real-time control and high feature integration will facilitate development of high-performance solutions for Industrial, Consumer, Smart Home, Health and Wellness applications.
Learn more about the multicore STM32MP1 Microprocessors with Linux OS from STMicroelectronics
For more information, or details on the full range of STMicroelectronics products available from Anglia, please email info@anglia.com
This news article was originally published in August 2019.