Introducing IDT® 6LoWPAN Module for Wirelessly Connecting IoT Devices from Renesas, samples and evaluation kit available from Anglia

Omron expand capability of USB multi-function Environmental Sensor for the IoT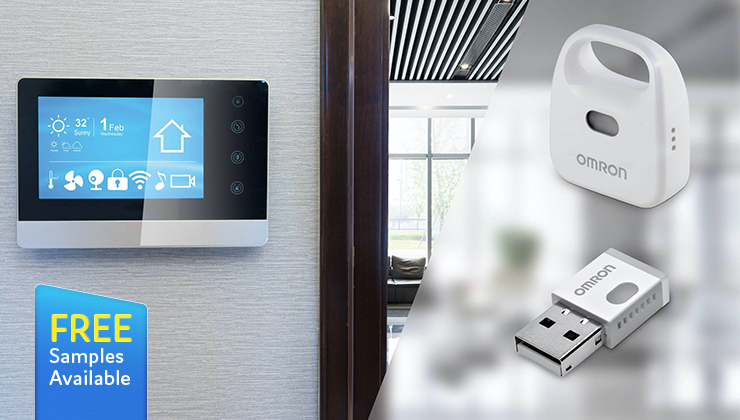 Omron Electronic Components Europe has introduced a USB multi-function Environmental Sensor that quickly allows designers to monitor seven parameters, the capability of the multi-function sensor has now been expanded with the release of Android & iOS smartphone App's that allow users to access the sensor outputs in real time giving designers additional tools to help with product development and integration.
The Omron 2JCIE-BU01 has multiple sensors housed in a compact USB dongle with built-in memory and Bluetooth connectivity through beacon communication. Omron's Environmental Sensor USB unit measures just 14.9 x 29.1 x 7.0mm and can monitor temperature, humidity, light/UV Index, barometric pressure, noise, 3-axis acceleration and air quality (equivalent eTVOC gas).
2JCIE-BU01 USB Sensor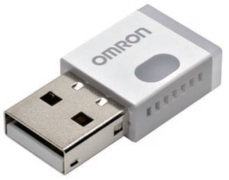 Despite its compact size, the 2JCIE sensor feature embedded memory for data logging to keep track of the surroundings. The embedded memory in the sensor unit can accumulate data for approx. 3 months (based on a communication frequency of once every 5 mins) and connect to multiple devices, such as smartphones, via Bluetooth 5.0.
Data from the modules can be downloaded over Bluetooth (BTLE) allowing designers to easily access recorded data. The 2JCIE Environmental Sensor is cloud compatible with no need for additional hardware. Bespoke threshold values can be set to provide alerts that notify the user of any abnormal sensor readings.
Certified for all required regulations/directives in the EU, US and Japan, the 2JCIE range is FCC approved and CE marked. The BTLE link has a range of approximately 10m and the sensor has an operating temperature between -10°C and +60°C.
The 2JCIE sensor from Omron are suitable for many potential applications including monitoring and controlling both industrial and office environments to improve the work space. It is also suitable for in home applications.
Key features
Bluetooth® low energy enabled
USB communication
Android & iOS smartphone apps available
Monitors 7 different environmental conditions

Temperature: -10°C to +60°C ±2°C
Humidity: 0 to 100% RH ±5% RH
Light/UV index: 10 to 2000 Lux ± 100 Lux
Barometric Pressure: 700 to 1100 hPa ±4 hPa
Sound: 40 to 94 dB
3-axis Acceleration: -2000 to 2000 mg
Air quality (equiv. eTVOC gas): 0 to 32768 ppb

Compact size: 14.9 x 29.1 x 7.0mm
Power supply: 4.75V to 5.25V via USB
Operating Temperature: -10°C to +60°C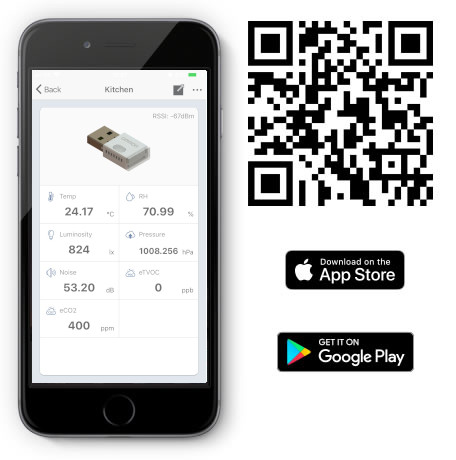 Click here for more information or to buy from Anglia Live.
Click here to download the Omron 2JCIE Series Sensor Catalogue
Click here to download the Omron 2JCIE-BU01 Datasheet
Anglia are offering customers a FREE sample of the 2JCIE series multi-function sensor from OMRON, please fill in the form below to register for your FREE samples now.
Requesting....
To register for a FREE sample of the 2JCIE series multi-function sensor from OMRON, please fill in the form below.
| | |
| --- | --- |
| First name | * |
| Last name | * |
| Company | * |
| Telephone | * |
| Email Address | * |
| | |
| --- | --- |
| Project Name | |
| Project Volume | * |
Project Description

FREE samples for UK and Ireland customers only, subject to availability.
For more information, or details on the full range of Omron products available from Anglia, please email info@anglia.com
This news article was originally published in August 2019.